8 Steps of Workplace Investigations*
The idea of conducting workplace investigations can seem daunting - especially for those who are new to HR. Having documented policies and procedures can make all the difference in the world. This one-hour webinar provides an overview of the investigation process and provides real-life examples of how to carry out each stage. Take the next step to building your confidence and understanding of investigating complaints for the employees of your organization.
Why Should I Care About Customer Service?
You may think you don't need customer service training because you do not directly deal with the external customers but every employee is part of a customer service chain. Customer service is not a department. It is the responsibility of every employee within your organization and is earned by building positive relationships with customers and co-workers. This free webinar outlines how to create a customer-focused workplace where all employees deliver exceptional service.
What's New in Onboarding*
Dramatically improve your retention rate and avoid the huge cost of failed hires! Great organizations engage new hires early on and continue that welcoming experience throughout the first 12–18 months of employment. That is why onboarding has become a key business strategy to accelerate talent growth and development. This program will assist you in making the business case for onboarding, exploring best practices, and building a successful program.
Recruiting for Success*
Fortune favors the bold, and recruiting is no different. Many companies are challenged with finding and attracting the right talent. This 90-minute webinar covers several game-changing trends that provide a foundation to elevate your recruiting efforts. Understanding how to leverage technology to connect with prospective candidates has become a critical step in the hiring process. Take the initiative, and be bold!
Metrics Calculations**
Have you ever wondered how much it costs your organization to hire an employee? What's your turnover rate? How does your employee engagement compare to other industries, as a whole? HR has access to a lot of data that can be used to uncover areas of opportunity and guide well-informed decisions. The use of metrics can be powerful in understanding how your workforce is performing and for identifying trends. But where do you start? Join this webinar and find out why HR metrics are important, what key HR metrics are useful for businesses and how you can calculate them.
Dates: June 3, 2019 or December 9, 2019
Time: From Noon to 1:00 p.m.
Speaker: Robert Lapota
Interviewing Do's and Don'ts*
This one-hour webinar provides an overview of interviewing "do's and don'ts," focusing on legal implications of interviewing and laws affecting all phases of employment. Obtain guidance on what you can and cannot ask during the interview process and discover ways to positively impact the candidate experience.
*HRCI (General) Credit and SHRM PDCs are available.
**HRCI Business (Strategic) Credit and SHRM PDCs are available.
Related Training & Events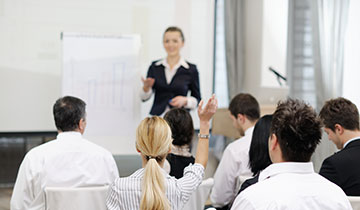 8 Steps to Effective Workplace Investigations
Find a date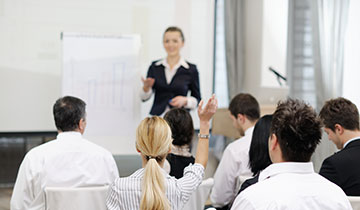 Let's Talk!
Instructional Design Manager
To find out more about the services we offer, or to speak with a specialist about your specific needs, complete this form and one of our experts will reach out to you shortly.
Can't wait? Call us now at 800.488.4845.