Train Your Team and Save - Now Offering Virtual Team Training Options

Exactly the Training You Want, When and Where You Want It
Choose from over 100 courses to bring to a location of your choice. This option is ideal for companies with specific learning and development needs affecting an entire team or department. MRA onsite programs are taught by seasoned trainers who are not only subject matter experts but have real world business experience on the subject/content/topic. Your training will focus on application—translating information to actions—and on behavior changes that immediately impact business performance.
Why Choose MRA Onsite Training?
Because onsite training means you can...
Advance your business objectives
Choose from hundreds of training programs or targeted sessions.
Train anywhere, any shift, any size
We will come to you and customize for your needs.
Reduce your costs and save on training
Take advantage of lower per person costs, reduce or eliminate travel and per diem costs, and minimize employee time away from the office.
Achieve your learning objectives
Customize the content to incorporate examples relevant to your business.
Boost individual & team knowledge
Develop key competencies across the team simultaneously and motivate trainees to practice desired behaviors through group accountability.
Select variety of formats
Including instructor-led classroom in person sessions or virtual team training options.
Most Popular Courses for Team Training
For more information on onsite topics, call us at 800.488.4845 or complete the form below.
Create Your Own University

Why Create Your Own University?
1) Training helps attract and retain talent.
Job candidates rank employee development one of their top four reasons when choosing a new employer.
MRA members say their Company University helped secure more quality hires, faster.
2) With C-YOU, we do all the work for you!
Our learning and development experts create a curriculum by department and position for your Company University.
Simply plug our programs into your current training system or let MRA handle registrations for you.
3) C-YOU saves you time and money!
MRA's scheduled programs at our facilities, or training at your location(s), are economical when compared to other offerings in the marketplace.
Our learning and development and organization development experts help you create the highest quality curriculum at a fraction of the cost, and it's delivered by hands-on, in-the-trenches leaders.
C-YOU reduces staff time away from the office, and provides greater productivity when learning takes place on site, or in the convenience of our facilities.
Questions? Contact Kathy Price at [email protected] or 262.696.3487.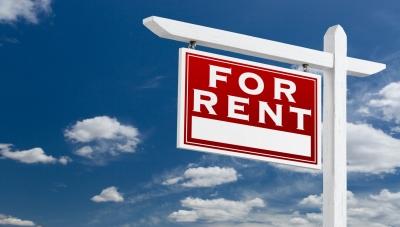 Need Space?
And if you need a space to hold your training, consider renting space in an MRA Training Center.
Unlocking Retention and Recruitment
Is there a secret combination that unlocks employee recruitment and retention challenges? "You can have the best products in the world, but if you don't have the right people, the company as a whole won't succeed," says Master Lock's Sr. Director of Global Human Resources, Luther Willems.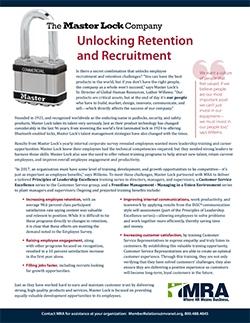 Let's Talk!
To find out more about the services we offer, or to speak with a specialist about your specific needs, complete this form and one of our experts will reach out to you shortly.
Can't wait? Call us now at 800.488.4845.