Leading Remote and Hybrid Teams Workshops
Why are two (or 12) heads better than one? Collaboration greatly increases productivity, drives innovation, reaps great results—and can be fun along the way. In this session, you'll identify team behaviors that drive true connections and cohesiveness. You'll also practice team interactions for all types of teams: in person, remote, or hybrid. Collaboration is key!
Pre-class training (30-minute video): Leading Effective Meetings: Virtual, In-Person, or Hybrid
Classroom instruction (2-hour live online workshop):
Identify attributes and behaviors that lead to team success.

Demonstrate virtual collaboration activities that can be used in further team encounters.

Explain benefits of a collaborative team to the team member, the leader, and the organization. 
Post-class action steps: With your team, do one Take-5 activity and lead one collaboration activity.
Post-class training (30-minute video): Creating a Culture of Positivity Within Your Team
Related Training & Events
Trust and Influence
Training
Leadership & Management & Supervision
Find a date
Principles of Leadership Excellence Certificate Series
Training
Leadership & Management & Supervision
Find a date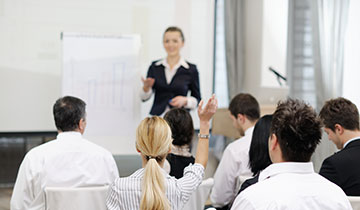 Leading With Heart
Live Webinar
Leadership & Management & Supervision
Find a date