Read time: 2 mins
The Americans with Disabilities Act (ADA) became a law on July 26, 1990, signed by President George H.W. Bush. It's one of America's most comprehensive civil rights legislation that forbids discrimination and states individuals with disabilities will have the same chances as everyone else, like employment opportunities, buying products and services, and taking part in state and local government programs and services.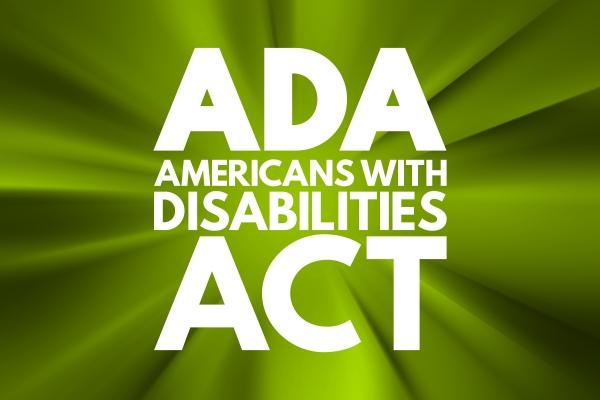 Before the ADA was passed, the reality for individuals with disabilities looked like this:
People

using wheelchairs who wanted to ride a bus or train would need to leave their wheelchairs behind.

Restaurants could refuse to serve individuals with disabilities. 

A grocery store could prevent an individual with disabilities from shopping there.

Any place of employment could deny a person a job simply because of his or her disability.

Individuals

with disabilities could legally be paid less due to their disability, even if they were doing the same work as another person.
Thankfully, today the climate for individuals with disabilities is much more inclusive. But there is still work to be done.
On the job, we can all do our part to embrace a diverse and inclusive workplace. Here are a few tips to help drive forward the ADA and all the good it has accomplished.
Hire

individuals

with disabilities.

Okay, this one sounds obvious, but to foster a culture of diversity, you must create a diverse workplace. Talking about being a diverse and inclusive employer does not make you one. Here's a great example where actions speak louder than words.

Showcase your organization's diversity.

Make sure your mission statement, promotional materials, pictures, and website displays how the company is committed to growing a diverse workforce.

Use technology to help employees succeed.

Technology is plentiful when it comes to making software accessible to those who have

hearing loss or deafness, low vision or blindness, cognitive differences, learning disabilities, or mobility issues.
Here's to another 30 years of the ADA helping communities and companies around the world reimagine inclusivity.