Read time: 3 mins
The year 2020 has dished out many reasons why we may feel a little grumpy and melancholy. Waiting with bated breath to see what happens next with the pandemic is indeed getting old. So is being restricted with safer-at-home recommendations and what feels like a lot of monotony.
This brings to mind a story that was recently shared with us... Two years ago, Janice went on a trip - it was an all-inclusive tour around Italy, where hotels, transportation, and dining were arranged beforehand for a group of 30 people, together for 10 days.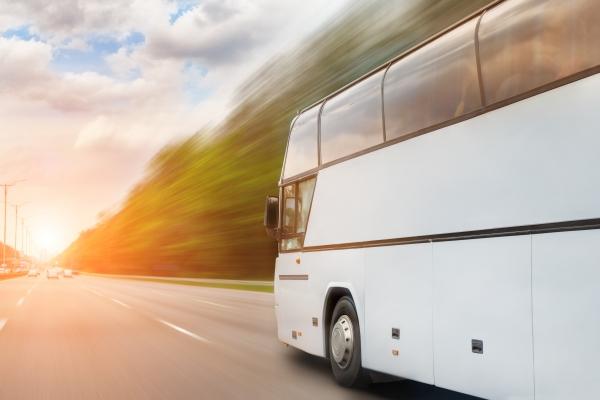 Janice and her husband Greg couldn't wait to start their adventure. Landing in Italy they found their group and the fun began. The first bus ride was going to be about two hours, so Janice and Greg settled into their seats on their waiting Coach bus. About 30 minutes into the ride their tour guide, Nunzio, stands up and announces to the group (in his fabulous Italian accent), "Every bus ride we will be rotating seats. You will have the opportunity to sit next to and get to know everyone in our group. It's my hope you will make some friends on this trip that will last a lifetime."
Janice looked at Greg with wide eyes, not sure what to make of it. She's happy to meet new people, but on her terms. She didn't have much time to think about it because people were being instructed on how to rotate.
At first, Janice felt shy, stressed, and even a little mad that this was how things were going. She wasn't driving the bus, figuratively or literally. But she went along with it. And surprisingly, she ended up finding herself looking forward to getting back on the bus to see who she was going to sit by and get to know better.
Janice's tour of Italy turned out to be unforgettable - the sights, the sounds, the food and wine, and her wonderful new friends, many of who she still talks with today.
In January of this year, a lot of us thought we knew what the year ahead was going to look like, how things would go, where we should be sitting on the bus.
It's a good reminder to rotate. Change your seat. Things look the same if you don't mix it up. We can probably all use some different scenery right now, and while going on a big trip isn't an option, you can still do something new. Drive to a park you've never been to and take a walk. Rearrange the furniture in the living room. Take an online class that covers something you want to learn more about.
Choose the opportunity to make a change. And then look around with your different perspective and enjoy the view.