Read time: 3 mins
Heartwarming, inspiring, kind, generous and human. These are the words that came to our minds when reading the oodles of stories about companies stepping up and helping out how they can in response to the coronavirus.
For every shout out in this post, there are many more just like it and we think that's awesome. With all the colossal changes going on, we hope you'll give this a read and finish it feeling confident in all the kindness out there. Check these out.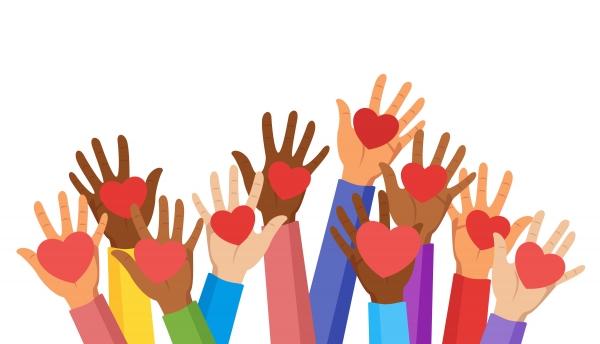 Loom, a video recording and sharing service has made Loom Pro free for teachers and students at K-12 schools, universities, and educational institutions.

U-Haul is giving 30 days of free self-storage to all college students who have been impacted by schedule changes at their universities.

Hertz is offering free vehicle rentals through April 30 for health care workers. Workers can book a car rental for up to a month at no cost.

Tito's Handmade Vodka plans to produce 24 tons of sanitizer, which will be distributed for free. After the initial batch, the company will produce more as needed.

Many grocery stores have dedicated the first hour of being open specifically for older folks and those with compromised immune systems.

UberEats and DoorDash have waived commission fees for independent restaurant partners.

Burger King is giving away two free kids' meals daily with the purchase of an adult meal.

Sweetgreen will support those on the front lines (hospital workers and medical personnel) by delivering free salads and bowls to hospitals in the cities it serves.  

Mark Cuban will reimburse his employees for any lunch and coffee purchased from local, independent small businesses.

Crocs is donating 10,000 pairs of shoes a day to those on the front lines of the battle against the pandemic. 

Fanatics, a manufacturer of uniforms for Major League Baseball, is producing masks and gowns out of the same jersey fabric worn by professional baseball players.

Serta Simmons Bedding is donating 10,000 mattresses to New York City hospitals and medical facilities fighting the coronavirus.

Gennaro Arma

, Captain

of the Diamond Princess cruise ship, (where coronavirus spread to over 700 passengers), was the last to leave the boat after making sure everyone had disembarked safely. (Okay, this one doesn't really fit in with the others, but we thought it was super cool).
How can we do our part?
Consider sending a card to someone who's quarantined.

Maybe deliver a meal to a neighbor.

How about doing some yard work for an older person?

At work, you could lend a hand on a project that's behind.

Or, IM someone you haven't talked to in a while, just to check-in.
Whatever you do, know that it could be the ray of sunshine someone seriously needs, and it'll certainly carry the positive vibes forward.
Have HR questions on coronavirus? Visit MRA's dedicated COVID-19 webpage, where we have timely resources on FFCRA, sample forms, guidance on communicating, remote working arrangements, and layoff/closing information.