Read time: 3 mins
The Great Sansdemic 2.022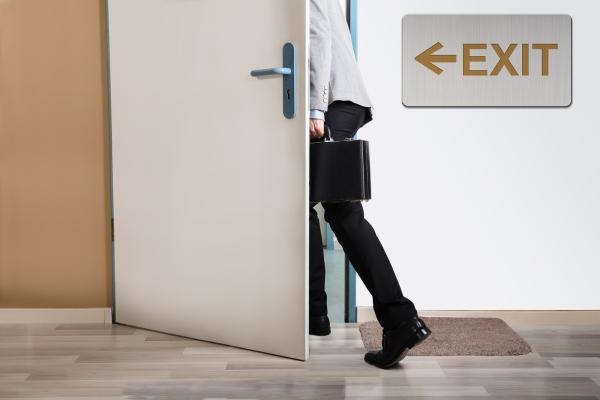 The biggest employer challenge of the next decade (and longer) is in the headlines everyday: "Record Numbers Quit Job," "17 Million Leave Workforce to Be Their Own Boss," and "More Deaths Than Births Spells Trouble."
What is causing it and what can employers do? The causes are many—a daunting demographic shift resulting in fewer workers, professionals deciding they want to "run their own gig," employees who now have a taste of remote work and love it, employers who did not pick up on the needs of potential employees, incredible flexibility made possible by technology, more options, and creative employers who are out in front setting a high bar. Regardless, there has been a seismic shift in the balance of power between the employer and the employee, exaggerated by the COVID-19 pandemic, but inevitable, nonetheless.
Before addressing the problems of tomorrow, it is important to identify the largest influencers on the current state of affairs.
The workplace itself. In this case, perception is reality. Millions of people have been working from home successfully. Employers have realized there are roles that can be done outside of traditional hours and office settings.
Hiring from anywhere. Now that employers know what jobs can be done remotely, the talent pool is busted wide open. It does not matter where someone lives. If the person can do the job well, welcome aboard! Offering this kind of flexibility attracts great talent, and the remote work arrangement has become a non-negotiable part of some future job seekers' desires.
Future leaders. How managers handled this very stressful time speaks volumes. Some were able to communicate well-defined objectives with remote teams. Others struggled with giving feedback and holding people accountable. Those who handled the pace of change with optimism, resiliency, and candor and adapted their style as needed showed they have what it takes to lead during tough times. That has caused many companies to reevaluate their current leadership capabilities and succession plans.
Diversity, equity, and inclusion (DEI). The past few years have proven to be important in terms of social movements for justice, and many companies responded by placing a greater focus on their current DEI efforts within their workplaces. This continues with a renewed emphasis on transformative strategies that relate to recruiting, onboarding, and engaging talent.
Work/life balance. Is there such a thing these days? It's probably better described as a blend rather than a balance. No one would have guessed parents would be teaching their children at home part of the day and using their time after dinner to finish working. Many have seen their time to decompress vanish, adding stress to everyday life. It's no surprise that the focus on mental health really ramped up in most organizations. As a result, more supportive benefits are offered and more attention is being paid to employees' emotional wellness.
Talent. This is at the core of what employers are struggling with and goes without saying. There are so many variables to this topic, all of which tie into what has just been mentioned and is unique for every company and every employee. Employees want what they want and employers are challenged to make it happen.
MRA's presentation, The Great Sansdemic (without people), shared the numbers behind the talent shortage, effective approaches to a positive candidate experience, a winning onboarding experience, an engaging employee experience, and a list of the top-ten talent attraction strategies. We continue to dig deeper into what employers can do to meet employee needs, while at the same time doing what is best for your organization.
For more information on The Great Sansdemic (without people) or Acquiring and Retaining Talent on Their Terms: The Great Sansdemic 2.022 presentations, contact Jim Morgan at [email protected] or 262.696.3331.