Read time: 6 mins
If ever there was a year that pushed people's resiliency to the outer limits, it's 2020. COVID-19 changed the way we go about doing most things in life. Learning how to adjust has been a constant effort. Keeping things "normal" has been almost impossible. But somehow, we are pulling it together and making it happen.
Compound this with the most recent events of police brutality and racial inequality and you have people who are worn down, frustrated and anxious. The positive from all this negative is we are seeing the undeniable need to open our eyes and hearts and take action, whether big or small, to make a difference.
We are proud to share with you these recent LinkedIn posts from two leaders here at MRA, who give their heartfelt, powerful and different perspectives... Poignant reminders that we can't start to learn if we don't stop to listen first.
One Day...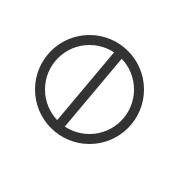 Leading teams is my passion and having the opportunity to develop and pour into people is an honor. I show up every day and give 150% but the past couple weeks (and if I'm honest months) have been challenging.
Due to COVID, I've lost a loved one and my husband lost his job. Plus, with the recent killings of Ahmaud Arbery, Breonna Taylor and George Floyd, it's felt like there is no hope for equality and justice in America.
Recently I had a colleague ask me "how are you keeping it all together?" The answer is I compartmentalize and I smile through it all. But in reflection this morning and allowing myself to truly feel, it's been freeing. I think it's important that we allow ourselves to just be in the moment. Sit in our raw emotions and feelings and be uncomfortable. Vulnerability breeds freedom.
I also have learned in reflection that there is power in storytelling. There is power in sharing stories with people who come from different backgrounds and don't look like you. Many would not think that by looking at me that I have suffered police brutality, but I have. Many would not think that I've experienced racial injustice because of my education or social status, but I have.
It's become all too commonplace to have regular occurrences of racial micro-aggressions in America. I hope that through this painful period in history everyone takes a step back to feel, share and listen to each other. Stretch yourself outside of your comfort zone to expand your consciousness.
We are all in this together and we need each other to survive. My prayer is that one day my children "will not be judged by the color of their skin, but by the content of their character." One day...
What Do I Do?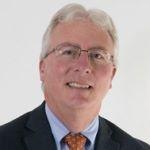 Protests against a racial divide. Raging debate about police tactics and technology. Economic dislocation. A divisive political world. Neighborhood activism. Calls for change. A politically engaged, younger generation.
I'm talking about 2020, right? Actually, I'm thinking about 1969.
I was a 9-year-old living a shade under three miles from the State Capitol in Madison WI. My dad was the Tax Commissioner/Secretary of Revenue for then-Governor Warren Knowles. I visited the Capitol, a lot. So, when I was ordered not to ride my bike in the direction of the Capitol due to protests over the war and racial injustices, I did what any 9-year-old would do "back in the day," I rode my bike to the Capitol to see the protests. My first, and only, tear gas experience.
The Freedom Riders; the March on Washington; the Civil Rights Act; "Bloody Sunday;" and the assassinations of Martin Luther King, Jr., Malcolm X, the Kennedys, and so many black leaders, were too early for me to really remember. More history class than reality.
But I've refreshed my history in light of all that is going on right now. I was challenged by a millennial who serves as one of my informal "reverse mentors." She talked about the differences between her generation and previous ones, how right now is the largest civil rights movement, how things will change this time. The cynic in me jumped to the forefront. Generations before have been idealistic, hopeful, and optimistic. Generations before saw protests and people assassinated. And, not much has really changed.
In the book White Fragility, the author coins a phrase "changing same." My take: the more things change, the more they stay the same. While many things have improved since the 60s – we don't have (as) segregated schools, we all use the same drinking fountains, we go into restaurants through the same entrances and eat together – but the root of everything remains very much the same. People's attitudes, fears, biases, perceptions, inequality, inequity all remain.
I do believe the younger generations are different. I work with some incredibly talented millennials who are some of the smartest, hardest working people I know. I have coached high school athletes for 40 years; their attitudes are very different. I also see it in how my own kids react to things and the questions they ask. I am hopeful.
But I still feel so . . . ignorant. I will NEVER be able to appreciate a day in the life of a person of color. A CEO who was black, who I got to know quite well, shared a story with me that really stuck. He talked about walking into a hardware store, with a hat on, unshaven, on a Saturday morning. He was followed by two employees the whole time he was in the store. A business leader, upstanding citizen, respected community member, family man . . . all the boxes checked. Except he was black.
I have also had the opportunity to develop a relationship with a young black man who grew up in situations I know I would not have survived. He has opened my eyes, forced me to think, and caused me to evaluate my own perceptions, reasoning, and yes, prejudices. He has provided me with a real-world education.
I have never been followed. Never suspected. Never felt threatened by a police presence. Never treated unfairly for no reason.  I have come to understand how the deck has been stacked in my favor. I think I did my part – I worked hard, took advantage of opportunities, treated people well, did what was "right" – but there were not many obstacles for me. 
What do I do? I have talked with my children and peers when opportunities arose, but I haven't necessarily started those conversations. So, I'll START a few. Do I march? Do I serve on boards that make a difference? Do I challenge my peers? Do I vote for racially enlightened candidates? Do I read more? Do I volunteer?
Who has REALLY made a difference and how did you do it? I ask that question with an open mind; I want to know.
I welcome your insights.