Read time: 2 mins
In the work world, the term brain drain describes how the knowledge of long-time employees disappears when they leave or retire. 
MRA's recent Turnover Survey reported that in the last year, more people are retiring in part due to COVID-19. In the wake of the pandemic, organizations are experiencing more layoffs, reductions in force (RIF), and many jobs becoming automated. For some companies, intellectual property is washing away quickly.
Organizations need to plan now to save this vital information before it's gone. That involves identifying critical knowledge, who has it, and how to preserve and redistribute it effectively.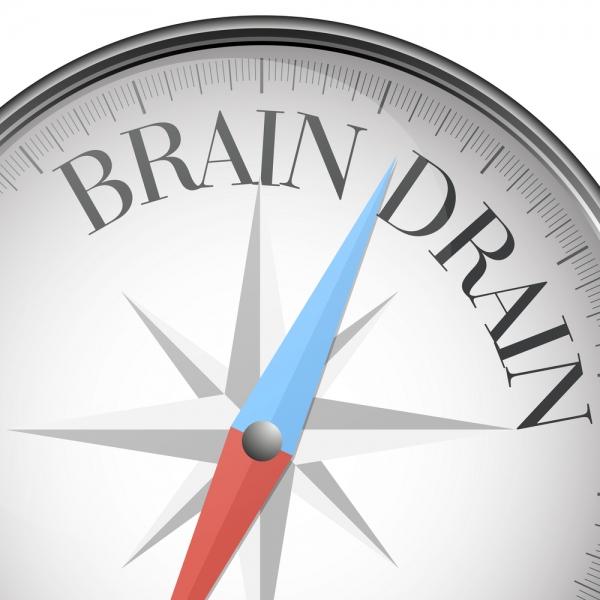 How does an organization do that? Here are best practices to prevent brain drain:
Capture the knowledge.
Part of the solution is simply recording the information. Put it in a shared file or an old-school folder and keep it organized. It's like that family recipe that no one can get quite right since grandma stopped making it. Write it down.
Assess your workforce and encourage mentoring.
Who is moving up in the company, and who is ready to wrap it up? Pairing a long-tenured employee (or mentor) with a less-seasoned employee (a mentee) allows experience and knowledge to be shared. Pass it on.
Develop cross-functional teams. 
Using people from different departments to work together on a project and problem-solve a solution is an excellent way to share knowledge. This type of environment promotes sharing what people know and why. Be a team. Together Everyone Achieves More.
Promote a culture of sharing.
Before we could walk, we've been taught to share. But sometimes "knowledge is power" rings through employees' heads, and they don't want to share what they know. Cultivating a culture of sharing what has been learned along the way (and rewarding those that do it) is paramount. Sharing is caring.
Offer pre-retire and un-retire options.
Ask treasured retired staff to consider coming in on a part-time basis to work (and share their knowledge). Offer part-time positions to those who are planning to retire. Remote work is highly desirable these days and may be the answer for someone to stay on longer. These choices are great for the company and can ease the transition of your seasoned employees. Offer it up. 
Create a plan to hang on to the knowledge that your company has worked so hard to secure. It will help you survive through departures and retirements. If you take the proper steps, you can successfully create a win-win solution that will benefit the company for years to come