Read time: 2 mins
What do you think of when you hear the words "2020 Economic Update"?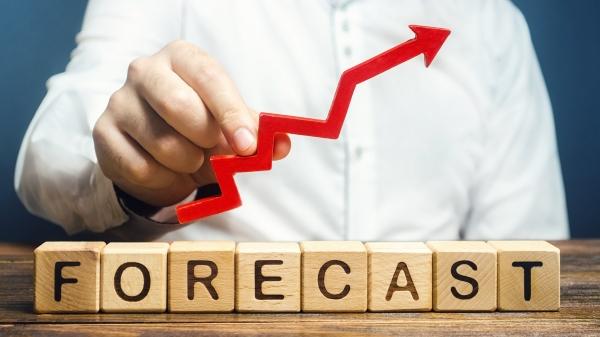 We ask because recently MRA held a virtual event, the 2020 Economic Update: Guidance in an Uncertain Economy, where Brian Beaulieu facilitated the information-packed 90-minute conference.
Brian is one of the country's most informed economists, who has served as CEO of ITR Economics™ since 1987. He researches the use of business cycle analysis and economic forecasts to increase profitability. He has partnered with MRA many times at this much anticipated November event.
We are not going to lie, given the doozy of a year we've had, we were expecting a grim economic prognosis to round out 2020.
But surprise! Brian's updates were upbeat and optimistic. A breath of fresh air to say the least.
Here are some of the positive points he shared with us. We hope they put a little spring in your step as we look toward 2021.  
Most consumers have the channel (e-commerce), the means (thanks in part to stimulus checks and unemployment), and the desire to keep spending, which helps everyone's economic health.

Many are indulging themselves in ways that don't require overseas travel. Local tourism is going up dramatically.

With interest rates so low, consider investing. Ride the wave and have confidence in the U.S. economy.

The housing market is alive and well. The American dream continues.

Business leaders should learn from history. What did you do in 2009 when there was business uncertainty? You found opportunity. 2020 will be a decade of growth, and we will climb out of this hole together. Your business may have stumbled, but most will pick themselves up and start growing.

What are you doing to recover? Have budgets or at least a strategy because we are poised to pull through by 2022.
Brian closed his update by saying, "worry if you want to, but when you're done, be thankful you're in America, it's the best place to be."