Times:
9:00 - 10:00 a.m.
OR
11:00 a.m. - 12:00 p.m.

Meeting Business Needs While Accommodating Working Parents
This new offering is centered around supporting employers who are navigating the challenges related to remote schooling, working parents, and the impact it will have on the workplace. MRA has experts in areas relevant to this topic and other questions employers are asking about during this time. Our success with virtual Roundtables has shown that community/peer sharing is highly valued and can reach a wide audience willing to participate. This hybrid model of bite-size learning with peer sharing allows us to inform and connect with our members, hear their stories, and share how we can help.
Fee: $25 Member/$30 Nonmember
Related Training & Events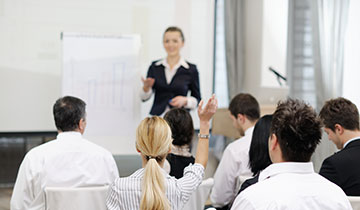 Harnessing The Power of Purpose
Live Webinar
Engagement & Retention
Productivity & Quality
Find a date