Read time: 2 mins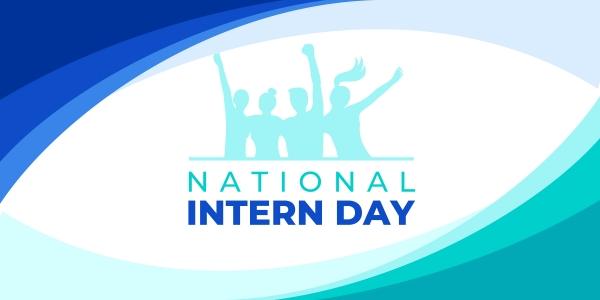 Did you know that the last Thursday in July is National Interns Day? That makes today the day to celebrate our interns!
Most interns we know make the workplace better. They are eager to learn, have great attitudes, view the lesser projects as learning opportunities, and help us remember what it's like to be in college again.
On the flip side, interns benefit from the workplace in many ways as well. They gain experience in their field before they graduate, which can be added to their resumes. They get a glimpse of how different organizations work, helping them choose a company that is better suited to what they are looking for in a career.
While an internship program is usually a win-win for both the intern and the employer, the employer usually comes out a little bit ahead. In fact, many managers we know keep in contact with their interns and offer them jobs when they graduate. Past employers already know their work ethic, that they actually like the person, and past interns have an idea of the ins and outs of the company, so training is usually less.
How can a company celebrate its interns and highlight them as a vital part of the team? Here are a few ideas to consider:
Write a heartfelt thank you note. 

It sounds simple (and old school - because it is), but having kind, positive words written about your interns is a confidence-booster and something they can keep with them long after they leave your company.

Take a fun field trip. 

They are students after all! Have the team enjoy a ball game, go kayaking, or try out an escape room together. It's a great way to celebrate a successful summer.

Offer development workshops.

 Interns work for you to learn so, take their learning up a notch, and help them with a resume review, networking training, or an option like MRA's Intern Leadership Program. Teaching them how to succeed at core functions can help them succeed in their career.

Give company swag.

 So many options. From a Fitbit to phone chargers, Bluetooth speakers, and earbuds, company gifts that suit your intern's likes and needs are seen as a big bonus.

Supply free food.

 Most college kids we know don't have a ton of cash. And they all have to eat. Free meals and snacks are the universal way to say 

thank you, you are appreciated

.
So, let's hear it for our interns. Hopefully, you have learned a few things from one another during the summer and feel your time together was well spent.