Read time: 2 mins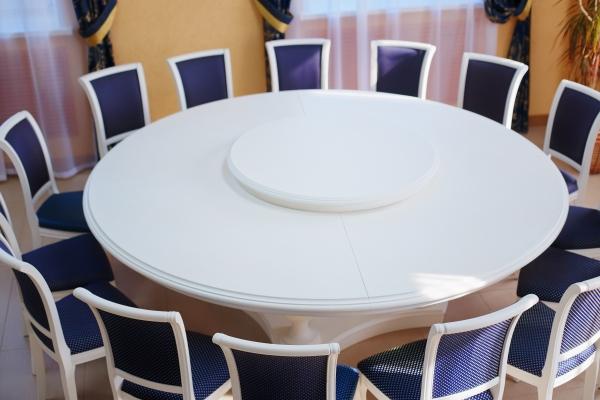 The roundtable gathering was first described by Robert Wace, a Medieval Norman poet, in 1155. Don't worry - we did the math, and it turns out that roundtables have been around for at least 866 years. They have stood the test of time for a reason - they serve a purpose by adding value to those sitting around them.
Virtual or In-Person. You Choose.
To meet members' needs, several years ago MRA began virtual roundtables. But since the onset of the pandemic, virtual roundtables have been a major benefit to participants. The ability to be together and continue conversations in the toughest of times turned out to be priceless for many. These virtual roundtables continue to be a well sought-after option.
With MRA's virtual roundtables, participants connect with professional peers from across the upper Midwest from the convenience of their workspace. Virtual roundtables include:
Accounts Payable

CEO

Compensation

Quality

Technology

HR Generalist/Manager

Labor Relations – new this October
Why consider being a part of a roundtable group? There are many career benefits roundtables can provide:
Participants gain professional knowledge and insight that benefits their organization.

Members share current and trending best practices with their business peers.

Roundtables can lead people to make better decisions and gain a broader perspective.

Roundtables help to increase valuable networking relationships.
Not only are roundtables led by experienced facilitators who make sure each session is an effective and worthwhile use of your time, they also offer participants the ability to network and strengthen the bond with peers while brainstorming new ideas and discussing challenges that they face every day. It's 90 minutes a month well spent.
At MRA, we feel the same way about each of our nearly 70 in-person and virtual roundtable offerings.
For more information on MRA's Roundtables, reach out to Kimberly Kent-Slattery, Manager, Roundtables, at 262-696-3497, or drop her a line at [email protected].