Read time: 4 mins
Most HR pros have spent the better part of last year navigating the pandemic's convoluted roadmap. And after taking the long way around, a lot has been learned on what to do, what not to do, and when to buckle up and let it ride.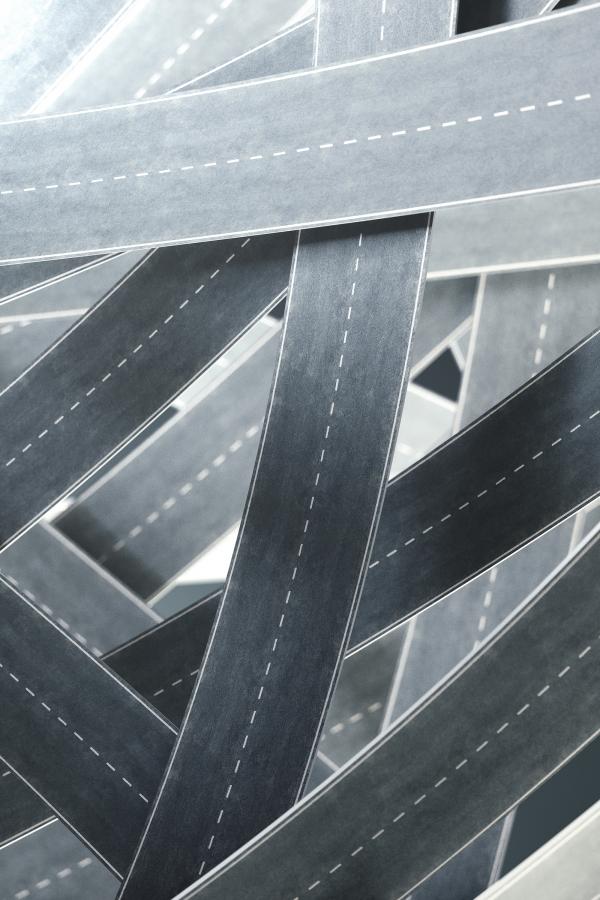 What does the road ahead look like for businesses? How are the lessons learned going to help HR shift priorities? We talked with Jim Morgan, Vice President, Business Development & Workforce Strategies at MRA who says it's time to think big about how to transform your organization to thrive post-pandemic. And it doesn't involve going back to the way things were.
As we look to the future, consider how COVID-19 impacted your business and what adjustments your organization needed to make to not only survive, but to thrive moving forward.
The workplace itself.

In this case, perception is reality. Trying to influence employees to come in to work if they don't feel safe (even though you've taken the necessary precautions) isn't going to be enough. How secure employees feel will influence their decision to spend the workday surrounded by groups of people. Coupled with the fact that millions of people have been working from home successfully, employers have realized there are roles that can be done outside of traditional hours and office settings.

Hire from anywhere.

Now that you know what jobs can be done remotely, your talent pool is busted wide open. It doesn't matter where someone lives. If the person can do the job well, welcome aboard! Offering this kind of flexibility will help attract great talent, because you may start to see remote work become a non-negotiable part of future job seekers' desires.

Talent.

There's not a lot of job-hopping during a pandemic, but once it's over the unemployment rates will be back in the two or three percent range. Workers who feel that their employer has not done enough to engage, support, and care about them during this time will be moving to companies that are a better cultural fit for them post-COVID-19.

Forward-thinking companies are making changes now to hold on to their top talent—offering t

hings like growth opportunities (think upskilling and reskilling), making compensation adjustments, and working on their culture, which includes a focus on trust, well-being, transparency, and resiliency.

Future leaders

. How managers handled this (very) stressful time speaks volumes. Some were able to communicate well-defined objectives with remote teams. Others struggled with giving feedback and holding people accountable. Those who handled the pace of change with optimism, resiliency, and candor and adapted their style as needed showed that 

have what it takes to lead during tough times. That has caused many companies to reevaluate their current leadership capabilities and succession plans.

Diversity, equity, and inclusion (DEI).

2020 proved to be a pivotal year in terms of social movements for justice, and many companies responded by placing a greater focus on their current DEI efforts within their workplaces. This will need to continue in 2021 with a renewed emphasis on transformative strategies that relate to recruiting, onboarding, and engaging talent.

Work/life balance.

Is there such a thing these days? It's probably better described as a blend rather than a balance. No one would have guessed parents would be teaching their kids at home during part of the day and then using their time after dinner to finish working. People's time to decompress vanished, adding stress to everyday life. It's no surprise that the mental health side of things really ramped up in most organizations. As a result, more supportive benefits and attention are being paid to employees' emotional wellness.

New business.

Sales have been tricky during 2020. If you had good working relationships with customers, you were most likely able to maintain those during the pandemic. However, trying to woo new customers has proven to be difficult. Cultivating new relationships without the luxury of sitting down and sharing a coffee or a meal together has put an additional strain on relationship building.



Businesses need to reimagine how to deliver their products and services based on customer preferences and current reality. Take curbside pickup. While invented from necessity, it has been a great benefit for people. It is now offered by many retailers, restaurants, and others, and is most likely here to stay. It has been a win-win, and we can't say that very much when talking about the pandemic.
We have been hearing a lot of:
"We will come back from this."
"We are hopeful for growth in 2021."
"Our workforce is strong and ready to go."
These are all powerful statements made by businesses that recognized the need to be more efficient this past year and became great at adapting to changes. Those that weren't able to do that found themselves at a major disadvantage from a consumer and employee engagement standpoint. Will we go back to where we were in 2021? No, however growth will happen, and we will all get there by paving a new way and staying cautiously optimistic.
"Businesses don't like uncertainty—and the only thing that is certain right now is uncertainty." Jim Morgan