Read time: 3 mins
There is an often-used saying in today's world of easy access to information—we are drowning in information while starving for knowledge. At no other time in history have humans had more information to consume. But with the world at our fingertips, many still feel unknowing and ill-informed. Information has become a commodity that can be traded like a product, all in the search for knowledge.
The term "data-driven decision" is a company culture buzzword that often falls on the side of wishful thinking.

 

 
Building a culture around data collection is important and possible (see: Want Data? Make Sure Your Culture Supports It). Collecting it and being able to apply it for the benefit of your business is another challenge completely.
Every business is unique, having different values, services, customers, and objectives that all play into how employees operate within the organization. Every business is also unique to the data that matters to them. Having a data-driven decision-making organization implies that your organization understands how to read, interpret, and apply data appropriately. Typically, this requires dedicated training and conversations with your employees to educate them as to what data is valuable to your organization.
Since we cannot go five minutes these days without talking about COVID-19, let's take the COVID-19 information that has become available to the general public as an example of training around valuable data. At the start of the pandemic when health services and government agencies began to produce daily updates of new cases, percent changes, seven-day averages, and related deaths, we needed experts and interpreters to explain what these metrics meant and how they were applied. It was new to all of us.
Now, many months later, we are all very familiar with reviewing the changes to the data. We have a baseline understanding of what numbers to expect, and we can make comparisons to different datapoints of the metrics that are being shared. Simply, we have had enough exposure and training to take on the responsibility of interpreting this data without the assistance of experts. Information has become knowledge.
In order to become a data-driven decision-making organization, it is helpful to follow the same method that the COVID-19 metrics took.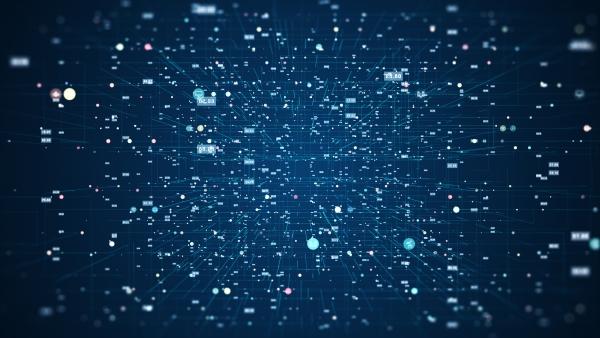 Explain the data that means the most to your organization.

If you are collecting information, have an explanation of why it is important and how it is used. Rely on data analysts and interpreters of the data to train staff on how to look at, read, and react to the information.

Share information often.

Of the most important measures of your organization, display them frequently where everyone has the ability to become familiar with the variances.

Be transparent.

Your data and metrics will not always be flattering. To build a culture of data-driven deciders, the good and the bad must be visible so all can understand the good from the bad.
Training your team members to review, learn, and invest themselves in the key measures of your organization will prepare them to apply any additional information they consume towards your most important measurements. Let's face it, information is abundant, and knowledge is desired. Without a clear understanding of how to review, use, and apply the right data, you won't be making decisions that matter to your organization, you'll just be making decisions.