Read time: 2 mins
Ho-ho-ho… the holidays are here! For some people, it's the most wonderful time of the year. For others, the season cannot be over fast enough.
For those in the second camp, this time of year can cause stress, anxiety, and depression. In fact, according to the National Institute of Health, more people are depressed at the holidays than at any other time of the year.
The reasons for feeling blue can be many: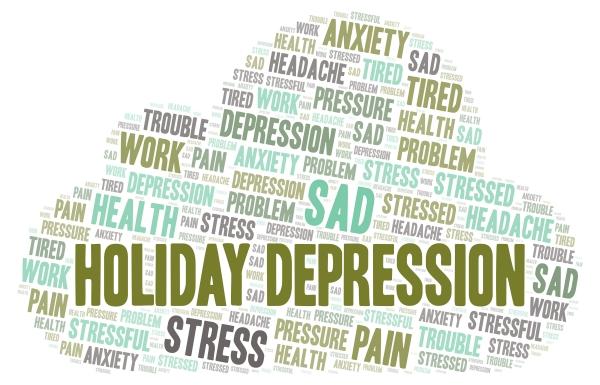 The loss of someone you've loved can be particularly painful this time of year with memories of holidays past.

People often compare their lives to others' seemingly better ones from what they see on social media, cards they receive, even commercials on TV, and that can bring a person down.

Balancing all the demands of the holidays adds to feeling overwhelmed and can send stress through the roof.

Gifts for the holidays can cost a lot of money, making people worry about the cash they don't have.

Not being able to visit family and friends due to the risk of COVID-19 exposure.

The year 2020 in general. Just sayin'.
Getting help from your employer
While employers should always be on the lookout for a change in an employee's behavior, it's especially important to keep an eye and ear out during the holidays. If you notice something's up, ask if there is anything you can do. And bring up your company's Employee Assistance Program (EAP). An EAP can be a great tool to help navigate a person's way through the holidays.
An EAP is a super low-cost benefit for employees and is there to offer your staff help with problems that are affecting their work.  (But these problems don't have to be caused by on-the-job issues).
EAPs focus on stress, mental health concerns, bereavement, addiction, marital and family issues, financial problems, and chronic and acute health conditions. And it's all confidential.
If your company doesn't offer an EAP, consider looking into some possibilities. You can start at Shortlister, a benefits consulting firm that provides a quarterly list of the top 20 EAP providers in the US.
The holidays don't have to be horrible. But remember, if you need support, an EAP is set up to do just that. Don't hesitate to use what's there to help you.