Read time: 3 mins
Many of us have heard of Tesla, the electric vehicle manufacturer based in Palo Alto, CA. Elon Musk is Co-founder, CEO and Product Architect of Tesla, Inc.
Elon, 48, is known as an innovative, unconventional CEO, one who speaks his mind, and rather bluntly at times. Tesla's "Anti-Handbook Handbook" was recently leaked – it's a quick and very amusing read. The publication is only three and a half pages long, it's in your face and reeks of Elon's larger than life personality.
As HR pros who work on handbooks daily, we thought it would be fun to live vicariously through Tesla's mini (non) handbook, where it says so many things we wish we could say.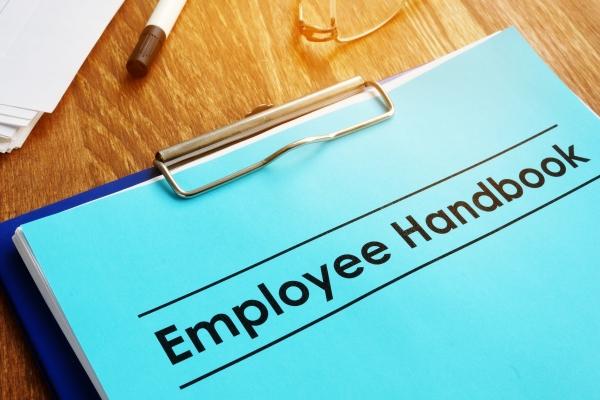 It opens with,
"

If you're looking for a traditional employee handbook filled with policies and rules, you won't find one. They tell you how poorly you can perform before you're shown the door. That's not us."
It goes on by asking,
"…

Is this you? If so, we're glad you're here and look forward to doing amazing things together. If this isn't you, you'll be more successful somewhere else. We don't mean to sound harsh, it's just the truth."
The document briefly discusses some of the company's high standards, including trust, communication, job duties, goals, feedback and safety.
The Attendance portion has a knack for the obvious.
"Be the kind of person your team can rely on. Be here when you're supposed to be here. We need you. We can't get things done when you aren't here."
And then there are the blunt, entertaining parts.
"Our assumption will be that if you don't call and don't show up for work, you're a jerk." (Come on! How many of us wish we could explain it that way?)
One of the sections is titled simply Stupid Stuff.
"If you do something stupid depending on the circumstances you could be coached and given another chance, or you may be asked to leave. We can't afford to waste our time dealing with stupid stuff when we have so many important things to get done. If you need them, here are some examples of stupid things people do."
The list gives examples of the obvious offenses, things like stealing, bullying and physically hurting someone.
"The list could go on. If you think you're the kind of person who might do something that could be on a list of stupid stuff do us a favor and leave now."
The Moral of the Story is honest.
"Treat everyone like you want to be treated. Tesla must be the kind of company where people look forward to coming to work in the morning. Life is too short for anything else."
In closing, it reads,
"We will always do our best to provide a healthy, fulfilling, productive, and amicable workplace."
And sincerely, isn't that all we really want?
While no one knows if Elon created this because of his confidence, intellect, ingenuity or bank account, (he's worth about $43.6 billion… with a b), whatever the reason, it's definitely transparent.
Does your organization's handbook need some work? We got you. Check out our handbook resources on the MRA website.