Read time: 2 mins
With the Tokyo Olympics wrapped up, we look back fondly on the last two weeks of the incredible competition we witnessed. Glued to our seats every time we tuned in, we are left feeling empowered and proud.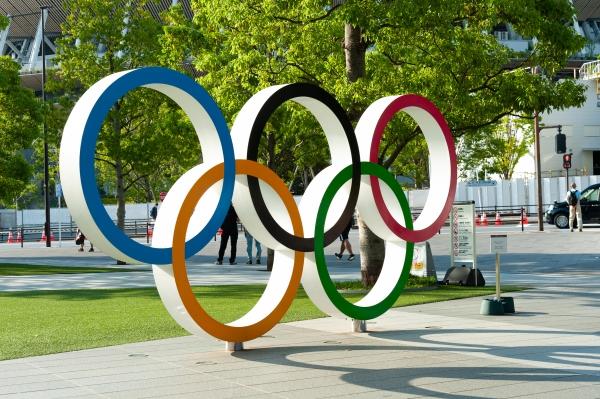 But it wasn't all about what we were seeing. A big life lesson came from what we did not see. It was when U.S. gymnastics Olympian Simone Biles withdrew from the Olympic gymnastics final and the individual and all-around gymnastic competitions to protect her mental well-being. She is the United States' most decorated American gymnast, who has earned 30 Olympic and World Championship medals.
This is coming off COVID-19, with its quarantines, shut-downs, working from home, and homeschooling. Not surprisingly, since March 2020, one in four people in the U.S. reported symptoms of anxiety or depression.
The hidden stigma of mental health issues is nothing new. But what is new is embracing these issues and having the conversations. To Biles, that meant not competing in the Olympics, knowing they would go on without her. The long days, weeks, months, and years she worked so hard to get there took a back seat to her mental health. That takes brave and strong to a different level.
And she is not alone. Japanese tennis Olympian Naomi Osaka, who lit the Olympic torch during opening ceremonies, openly admits she battles anxiety and depression. Then there is Olympic swimming legend Michael Phelps, who told Sports Illustrated that he struggled after the 2012 Olympics with depression.
These athletes give new meaning to the phrase rising above adversity. They are in tune with themselves and know how important their mental health is. By putting it out there, they are surely helping someone struggling with the same problems.
There is no questioning the physically strong Olympians, who are the best in the world at the sport they have mastered. But let's hear it for the mentally strong Olympians, who are already role models and are showcasing that taking care of their mental state of mind is equally important as taking care of their physicality.
If you are feeling anxious or depressed, you are not alone, and help is out there. You can start by researching how to manage certain stressors, confide in a friend, or take advantage of your company's confidential Employee Assistance Program. If you have thoughts of suicide, help is just a phone call away. Call the National Suicide Prevention Lifeline at 1-800-273-8255 any time of day. The Lifeline provides free and confidential support for people in distress, as well as prevention and crisis resources for you or your loved ones.