Read time: 6 mins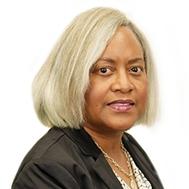 Sonja Scott Woods is an HR Business Partner at MRA who has played an integral role in developing a company-wide DEI and belonging program. Her experience has had such a profound effect on so many, she was asked to share it and the steps she took to implement a successful and ongoing DEI program.
Sonja began her journey with diversity in 1993, after completing her graduate thesis on diversity. At that time, it seemed that the language, tools, and methodology available to discuss DEI and belonging were evolving and not complete. Consequently, she temporarily stopped working in the practice of diversity, but held on to deep-seated interest in the mission.
"Since then, and especially over the last 10 to 15 years, many scholars and studies have done the work to identify the language, tools, and methodology that affect diversity. Many realized that diversity is not only a matter of policies and procedures; it is not something you can legislate, educate, or process into being; diversity, equity, inclusion and belonging (DEI&B) are a function of hearts and minds. Those that possess hearts and minds are people, human beings; therefore, DEI is a matter for humanity," Woods states. Humanity includes all of us, so it is a matter for us all.
Sonja's experience began when she joined the Fort Wayne Children's Zoo as the Human Resources and DEI lead, only the second person of color (POC) in the organization and the first in a leadership role. She was tasked with finding ways to bring DEI subject matter to this group and wondered, "How can you discuss diversity where there is no diversity of race?"
Her boss and partner in this journey, whom she fondly refers to as "a wonderful human being," is a man with a different background and set of experiences than Sonja, and had come to Fort Wayne to lead a midsized organization of about 250 employees, the Fort Wayne Children's Zoo. The city was offering participation in a diversity program—and he believed in diversity, so of course, he joined and signed-up the entire organization to participate. He was more challenged and more rewarded than he had imagined and discovered more about himself and his organization than he ever expected.
It is important to understand the environment specific to Fort Wayne while this program was offered. Fort Wayne is a small, big city—the second largest city in Indiana. It is a town with a particular political point of view, led by a mayor with different views. It is filled with good people, with differences in perspectives, who want to get along with their neighbors. The program was started shortly after the murder of George Floyd. Just like many other places across the country, Fort Wayne was experiencing protests, and some people participated in rioting. The local government, business leaders, and the community at large, all wondered what could be done because this was not what they wanted for their community. They determined the answer would lie in seeking to understand.
The program, offered to businesses in the city, centered around individual humanity and focused on individuality, business, community, and the world, to begin creating an understanding of how people, as humans, achieve a state of diversity, equity, inclusion, and belonging. It was structured to provide community leaders with tools for creating strong DEI programs within their organizations.
The city's program started by focusing on individual humanity. The message was not about how people are different, but how we are all human and develop the same way. Sonja decided this was how she would introduce diversity, equity, inclusion, and belonging to her organization.
A strong DEI program does not happen quickly and must be done using a thoughtful process. She applied her education, experience, and newfound knowledge and began a year-long journey of leading her organization toward gaining awareness of heart and mind, more commonly referred to as individual biases. She decided that gaining an understanding of individual biases would be the first step and foundation of the journey. Sonja points out, "It is important to know that, as human beings, we all have biases. It is the way we develop. There is no reason to feel any guilt or shame regarding having biases; what is important is knowing you have them and not let them make decisions for you."
Once the group had achieved this newfound awareness, the focus turned to defining diversity. One definition describes diversity as multiple identities represented in an organization. As the DEI lead, Sonja facilitated training focused on identifying the different identities represented in the organization and community. They identified differences of thought, mental processing, age, geographic location, sexual orientation, and gender identity—as many differences as there are people. Also recognizing that race is an identity, they were able to define diversity.
The next step explored how individual biases affect how we, as humans, deal with differences in our organizations. The business case has been made, and continues to be made, of how DEI&B has the capacity to foster innovation, creativity, empathy, and profitability in an organization. Inclusion is not present if everyone's thoughts, ideas and perspectives are not embraced, so an employee survey was conducted to assess perceptions and a DEI employee resource committee was established to be sure all individuals within the organization were heard. This input would be used to influence necessary changes for the organization.
Simultaneously, equity was evaluated—with constant and consistent recognition of fairness and impartiality to all. There was a focus on status, power, and position, as well as allyship and the actions of an ally. To demonstrate how this can be applied, the leadership team participated in an activity where the goal was to reach the American dream. This exercise involved each person starting at a different stage, with some individuals having a larger disadvantage than others. The facilitator asked questions regarding life circumstances. Participants took a step toward the American dream when a positive circumstance applied to them and a step back when a negative circumstance applied to them.
That "wonderful human being" was the first to reach the American dream, despite starting with the largest disadvantage. He had always thought of himself as an underdog, but this exercise allowed him to discover that life had afforded him a lot of advantages that did not result from his efforts. His first emotion was guilt. Sonja reminded him that the purpose of the exercise was not to instill feelings of guilt, but to discover gratitude, which is what gives one access to empathy, further allowing a full examination of equity for all.
During this year-long experience, Sonja's organization also engaged in several months of diversity leadership meetings, spent looking through the lens of diversity, equity, and inclusion, with the overall goal of achieving an organization-wide sense of belonging. Combined with what was being learned, they were able to make impactful changes. The team wrote a corporate diversity statement. They also received input from the DEI employee resource committee and applied it toward reviewing policies and procedures. The committee's feedback influenced everything from having a unisex bathroom to providing a sign language interpreter for presentations. During this time, the organization hired more POC and LBGTQA+ staff than at any other time, and it was their most profitable year. These changes were the result of becoming intentional toward creating a sense of belonging for everyone, and a partnership between Sonja and a "wonderful human being." Today that organization is still on the journey to full belonging for everyone as they continue to be intentional about DEI and belonging.