Read time: 5 mins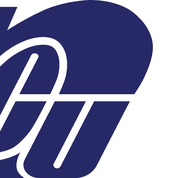 Royal Credit Union's beliefs are deeply rooted in doing the right thing for both its team members and credit union members. Thanks to COVID-19, many opportunities to help, care, and nurture their people and those they serve have been front and center.
The credit union employs 650 team members throughout their 23 locations across western Wisconsin and the metro Twin Cities area. The member-owned organization, founded in 1964, is headquartered in Eau Claire, WI.
As the pandemic closed in on the United States, Royal Credit Union knew that its grip would be a stifling game-changer.
"Like most essential businesses, we were fully compliant with all CDC and state regulations. We also closely monitored team members and the quickly changing COVID-19 situation," said Joe Underwood, Organizational Talent Advisor II. "We understood that life as we knew it was about to change."
Royal Credit Union has more than 230,000 members, and many had unique scenarios due to the pandemic. So, leadership put their heads together to figure out what their members needed most. They came up with relief programs where anyone who had a consumer loan would not receive late charges for six months. They also decreased overdraft protection charges, among other things.
"We were heavily involved in the CARES Act mortgage-related assistance, as well as the Payroll Protection Program for business loans, helping members apply for emergency funding," said Joe. "Our team members pulled together, and it was all-hands-on-deck."
But it wasn't all about the paperwork. Royal Credit Union rose to the challenge of shifting from being in the office for financial processes to signing loan documents in the drive-thru and scheduling online appointments. The goal was to make banking easy while trying to take the scary factor out of it.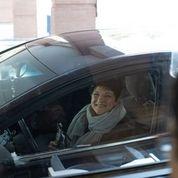 "A calming benefit to members became our call center, which saw a huge increase in call volume. Every day team members educated callers on online banking, something many people hadn't done before."
There's No "I" in Team
With significantly reduced activity at the credit union's branches, Royal Credit Union now faced the challenge of keeping all their team members employed.
"If there was any way possible to keep our team members working, productive, and paid, we were going to make it happen," said Joe. "So, we got creative and repurposed positions company-wide. We are very proud to say we didn't lay off a single team member."
In fact, Royal Credit Union kept on recruiting during the pandemic. But it looked very different.
"Our recruiting process was turned upside down. Remove in-person and insert technology," said Joe.  "It was our dawn of virtual everything."

 

 
They trained hiring managers on how to use hiring technology effectively. And everyone got a lesson on being flexible. The rules were gone. A candidate needed an interview after the kids went to bed at 8 p.m.? No problem. A virtual job fair? You bet. HR actually plans to continue job fairs virtually moving forward because they are efficient and easy to execute.
"We also learned flexibility to understand where applicants were in their life, and that interruptions from the dogs, the kids, and the mailman were okay," explained Joe. "Society allowed odd disturbances to open our eyes and ears for acceptance. Welcoming life as it was during that tough time made it a better experience."
With everyone's world rocked, the organization thought it best to increase touchpoints throughout the recruiting process with their candidates. They updated applicants more as to what was going on, continually keeping everyone in the loop, which was very well received.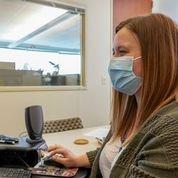 The credit union also started touting their positive COVID-19 facts, highlighting the stability of the organization. Truths like, even though their lobbies closed, there were no layoffs, but positions repurposed. Their philanthropic efforts were full steam ahead. They continued to donate to and support their local communities, highlighting their values were in the right spot. And it turns out that was great for recruiting.
"Bringing a refreshing, positive message in a very nervous process was an impactful way to approach recruiting," said Joe. "The recruiting landscape was volatile, and candidates didn't want to leave if they were gainfully employed. But, helping them see that Royal is a solid, culture-driven place to work helped convince them to come and work for us."
Living Its Culture
All team members are accountable for living out the credit union's core values, and "do the right thing" is one of them. One way Royal Credit Union accomplished this during the pandemic was by taking care of its team members, making sure they were happy and healthy.
Check out the ways they succeeded with that:
They flipped the switch to flexibility overnight with a WFH model that included different days and times the work got done. 

They delivered disruptive pay, a lump sum of hours to use if needed due to COVID-19. If team members couldn't occasionally work, they didn't take a pay loss.

If employees were out long-term and had to drop their hours, they didn't lose any benefits.

Leaders really focused on listening and being empathetic. Spouses were laid-off and parents got sick. They did everything they could to assist team members in each unique situation. 

IT implemented Zoom in late 2019 and everyone already knew how to use it. Managers kept in touch with their remote employees as often as possible.
While the lessons learned in 2020 were sometimes harsh, a few things will stick around at Royal Credit Union. Virtual job fairs, more frequent touchpoints, and integrating new technology are a few. But taking care of their people has been and always will be a fundamental part of their culture.
Royal Credit Union's Core Values:
Make a difference.

Make it easy.

Do the right thing.

Be caring.

Take ownership.

Be friendly, nice, and respectful.
~ Sue Piette, Writer