Read time: 4 mins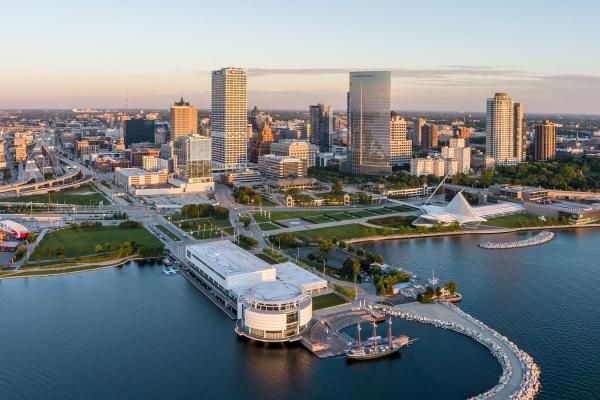 It was November 2019, and the city of Milwaukee was poised to shine like never before. The Democratic National Convention was coming to town, and all the lakefront fests lined up were set to be larger-than-life. The Bucks advanced to the NBA playoffs for the first time since 1971, and the Brewers looked promising. Milwaukee was the destination.
With the city now a magnet for tourism, VISIT Milwaukee was ready and waiting. The organization is the branding arm of the city. Their job is to sell Milwaukee through conventions and leisure travel. But that's all but impossible to do during a pandemic.
When COVID-19 first came to town, Peggy Williams-Smith, President and CEO of VISIT Milwaukee, was optimistic (as many of us were) that things would come back around after a few weeks. 
"In early March, I was out to lunch with the mayor and the president of the Wisconsin Restaurant Association. We were talking about how Milwaukee was solid and open for business," said Williams-Smith. "But the following Monday, Milwaukee closed."
That's when cancellations started rolling in. By the end of March, the entire summer was gone. No fests on the lakefront, no concerts, and many wedding celebrations postponed. It was going to be more than just a few weeks kind of thing.
VISIT Milwaukee had to make some tough decisions if it was going to survive—the organization's revenue stream primarily comes from a hotel tax of full rooms. It was facing zero income, so the organization was forced to lay people off, administer pay cuts, reduce expenses, and stop its marketing efforts. Its focus was now on helping their communities make it through.
"We immediately started a weekly webinar with all our members. We communicated what the quickly changing landscape looked like while highlighting what people were doing to stay afloat," said Williams-Smith. "We also took part in any webinar we could to learn more. It wasn't uncommon for staffers to attend up to five webinars a day to get as informed as they could and share what they learned."
The VISIT Milwaukee team took this information and used it to support those in need. They created Hospitality Heroes, which were blood drives set up in unoccupied event venues. People from the hospitality industry came out and donated to help with the serious need for blood.
They also partnered with the city to house high-risk and contagious homeless individuals in empty hotel rooms. Not only did this effort help some of the community's most vulnerable, but because it is a federally funded program, it brought in some much-needed revenue. 
Rounding the Corner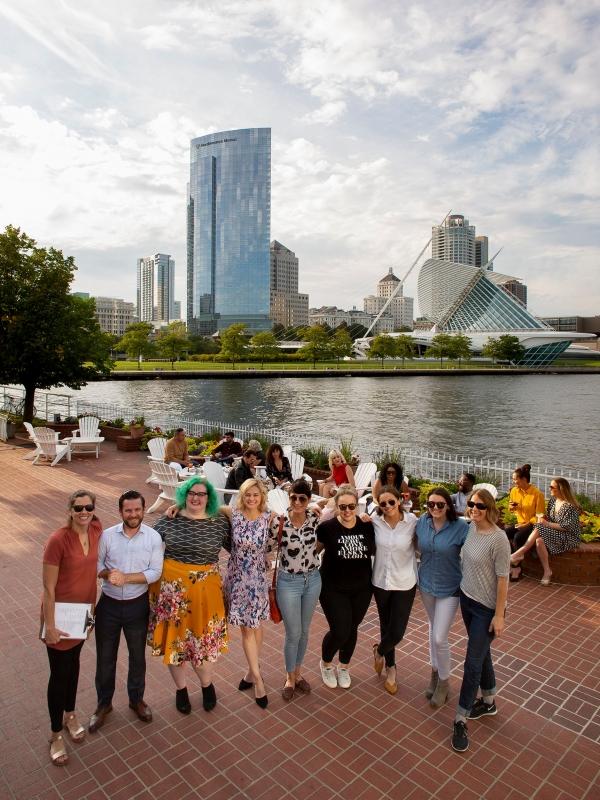 The first quarter of any year is routinely the slowest time period for bars, restaurants, and hotels. But after being through the COVID-19 wringer for too long, another slow quarter would be the end of some establishments. So, at the beginning of 2021, VISIT Milwaukee launched Giving Fest to support the hospitality industry.  
Giving Fest was a series of over 50 virtual events, where Milwaukeeans took cooking classes with their favorite chefs, viewed virtual performances from Milwaukee's myriad of arts groups, took behind-the-scenes tours of iconic Milwaukee spaces, and explored more of Milwaukee safely from home. VISIT Milwaukee gave $1,000 to the first 50 eligible participating local hospitality companies and a $5,000 check to the randomly drawn grand prize winner.
Then, March 2021 was Milwaukee Hotel Month when over 40 local hotels offered exclusive packages and rates starting at $75. While hotel activity was not as robust as in years past, people were checking in, shopping, and dining at restaurants. VISIT Milwaukee worked with their media partners to boost the economy as they saw a glimmer of light at the end of the tunnel.
"Our motto is heads in beds, and we certainly haven't had much of that in the past year," said Williams-Smith. "Hotels make a huge contribution to the economy, starting with the fact they employ thousands of people. And guests don't just spend money in hotels—they shop, seek out local souvenirs, eat at restaurants, and see shows. We can't wait to welcome live sporting events and see lines outside of our retail shops. It has all been really difficult, but the people of Milwaukee are strong, and we will make it through."
Staying positive and aligning to the needs that matter while supporting their communities is what has made VISIT Milwaukee shine in the last year. Their example of being experts at both giving back and looking forward has inspired many during the toughest of times.
We are cautiously optimistic for the rest of 2021. The virus's numbers are down, vaccines are more available, we can't help but see festivals and meetings during the second half of the year," said Williams-Smith. "This year will still have a virtual component, but the need to be with people is inherent in us. We will be together in celebration, there will be weddings, reunions, and grandparents will hug their grandkids again soon. We are on the verge of some normalcy."