Read time: 3 mins
MRA's annual Diversity, Equity, and Inclusion (DEI) Leadership Conference was held last week and while we couldn't be in the same space together there was a lot of valuable information shared with the 700 plus virtual attendees.
Here are some pieces of wisdom from each of our presenters.
Dr. Shelton Goode, President and CEO of Icarus Consulting, talked about Crisis as a Platform for Social Change.
Reasons why you should have inclusion as a business strategy:
89 percent of companies rate inclusion as an important business objective. Yet only 14 percent really are taking proactive and intentional steps to create and sustain an inclusive workplace.
Companies with a focus on inclusion outperformed the S&P 500 eight-fold over a five-year period. These companies performed four times higher than companies without a diversity and inclusion strategy.
Beth Ridley, Founder and CEO of The Brimful Life, discussed Three Steps to Make Diversity a Differentiator in Meetings.
Do you have these inclusive communications skills?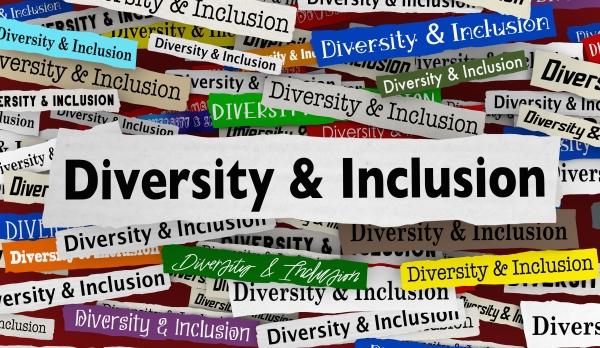 Engage with genuine curiosity:

Share what is on your mind and invite others to share as well. Strive for equal parts talking and listening.

Seek to understand, not to agree:

Don't confuse understanding with agreement. Assume you can always learn even when you don't always agree.

Demonstrate patience and respect:

Know that your way or approach is just that, YOUR WAY. It is no more right or wrong than someone else's so respect all ways.

Express empathy and acknowledgment:

Sometimes the most important thing you can do is acknowledge someone's courage for speaking up. Use "and" vs "but" so as not to negate them.
Next up was Mary Dowell, Founder and CEO of MJ Dowell & Associates who talked about Living Diversity in a World of Adversity/Conflict Resolution.
She shared eight challenges being faced by today's organizations and leaders:
10,000 Baby Boomers are retiring each day.

48 percent of the workforce became millennials by 2020.

67 percent of millennials are looking for a new job.

Of millennials who stay, 91 percent plan to stay at their current job fewer than three years.

83 percent of organizations say it's important to develop leaders at all levels.

58 percent of organizations' top priority is closing leadership skills gaps.

Only 18 percent of organizations say their leaders are "very effective" at meeting business goals.

Only 19 percent of organizations say they are "very effective" at developing leaders.
And closing out the conference was John Robinson, CEO of Our Ability who educated us about Going Beyond!
Employment Fears:
Individual's concerns about performing or being fired.

Fear of existing team not accepting the individual.

Cultural perceptions of individuals with disabilities.

A lack of understanding of disability and avoidance in learning.
What jobs can people with disabilities do:
Most jobs can be done by a person with a disability.

Individuals have many different skills, and most employers are looking at the skill set/ability when filling any job.

Job accommodations can be reasonable and easily implemented.

Employment specialists and job coaches are readily available.
It was an empowering morning where attendees were inspired and took away great ideas, strategies, and plans to enhance the DEI initiatives within their organizations.