Read time: 2 mins
Last week was Juneteenth, a day that honors African American freedom and emphasizes education and achievement. Juneteenth was established on June 19, 1865, when Union General Gordon Granger read federal orders in Galveston, Texas, stating that all previously enslaved people in Texas were free.
This year, Juneteenth rang loud in our ears with the racial divide our country is experiencing. With this in mind, we looked at what companies are doing to step up and raise awareness about diversity, equity and inclusion.
A recent survey by WorldatWork revealed that 54 percent of respondents expressed they were unaware of Juneteenth, even though it's the oldest national celebration of the end of slavery in the U.S.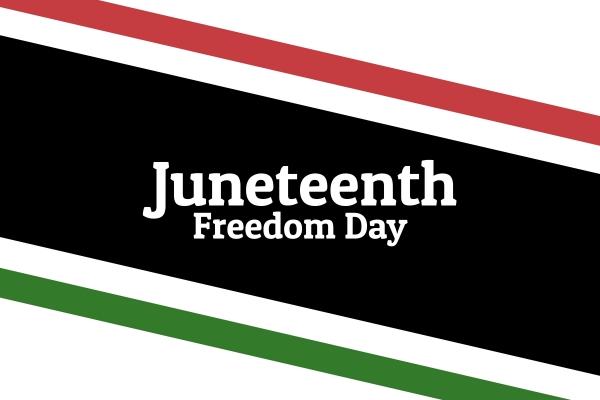 The survey also pointed out:
That 12 percent of respondents work for organizations that will give employees paid time off to observe Juneteenth.
A promising 49 percent of people reported a moderate to major increase in diversity prioritization as a result of recent events.
The top three actions organizations are taking because of our current climate are:

Twenty-three percent are talking to employees about the company's stance on diversity and racism.
Fifteen percent are now making their policies public on diversity and racism.
And 11 percent are creating a forum for open discussions about diversity and racism.
It's a step in the right direction, but more needs to be done to get to a place of change.
Check out the article from the Harvard Business Review, Restructure Your Organization to Actually Advance Racial Justice and get inspired for more inclusivity at work, and in the world. There are many roads to racial equality and inclusion in the workplace, like employee education, recognizing biases, and reviewing recruiting and hiring processes, to name a few.
We all need to do our part. What is your organization doing to propel diversity, equity and inclusion and end racial divide?