Read time: 3 mins
Four local areas will see increases to the minimum wage, effective July 1, 2022. These increases are part of established plans to incrementally increase the minimum wage to $15.00 per hour. Additional provisions are included for continued increases after reaching $15.00, and are based on the Consumer Price Index (CPI) and other factors.
|   | Minimum Wage 7/1/22 | Tipped Employee Minimum Wage 7/1/22 | Applies To: |
| --- | --- | --- | --- |
| Chicago, Illinois | $14.50 | $8.70 | Employers with 4 – 20 employees |
|   | $15.40 | $9.24 | Employers with 21 or more employees |
| Cook County, Illinois | $13.35 | $7.40 | Employers providing gainful employment to any person at least 2 hours per week within the boundaries of the county |
| Minneapolis, Minnesota | $13.50 | N/A | Employers with 100 or fewer employees (small) |
|   | $15.00 | N/A | Employers with 101 or more employees (large) |
| St. Paul, Minnesota | $10.75 | N/A | Employers with 5 or fewer employees (micro) |
|   | $12.00 | N/A | Employers with 6 – 100 employees (small) |
|   | $13.50 | N/A | Employers with 101–10,000 employees (large) |
|   | $15.00 | N/A | Employers with 10,001+ and city of St. Paul employees |
The increase amounts for Minneapolis and St. Paul were established as part of a predetermined schedule designed to adjust wages in response to inflation. The cities will each reach the $15.00 minimum wage rate at different times between 2022 and 2027, and will be adjusted for inflation each January 1 after reaching that rate. The schedule was announced prior to recent economic changes, and it remains to be seen if further adjustments will be forthcoming.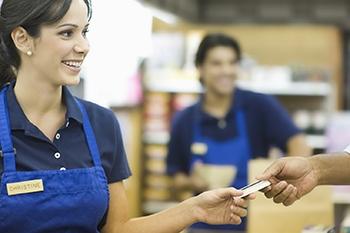 The next planned increase for the cities will be July 1, 2023. At that time, small employers in Minneapolis will be required to increase the minimum wage to $14.50. Large employers in St. Paul will be required to increase the minimum wage to $15.00 per hour, small employers to $13.00 per hour, and micro employers to $11.50 per hour by that time.
Chicago has two tiers of pay, one for large employers and one for small businesses. The large business segment has already reached the established $15.00 per hour minimum wage rate, so the current increase was based the lesser of the CPI or 2.5 percent, as outlined in the Minimum Wage Ordinance (MWO). The minimum wage for small businesses will continue to increase, until reaching $15.00 per hour in 2023.
Chicago's increase also applies to Subsidized Temporary Youth Employment Programs. These programs coordinate with nonprofit organizations and government agencies to provide summer employment opportunities to anyone age 24 or younger and will be $12.00 per hour as of July 1.
Cook County's increase is based on the largest of the federal minimum wage, Illinois state minimum wage, or the county's calculation using the CPI. April's CPI exceeded the inflationary cap, so the default increase rate of 2.5 percent was used. The minimum wage does not apply to minors, but the Minimum Wage Ordinance does require that teenagers be paid at least $9.25 per hour with annual increases.
Employers are advised to contact their payroll administrator to ensure they are prepared for the change. In addition, Minnesota employers should notify all employees affected by the change, in accordance with the Minnesota Wage Theft Law. It is not necessary to file any documents with the state, but a written notification should be provided to any employee receiving an increase.
MRA's 24/7 HR Hotline is available to answer any questions you may have about this and other legislation. Contact us by calling 866-HR-Hotline (866.474.6854) or by emailing us at [email protected].